After an exhausting week on-site, I was privileged enough to take Thursday off with Friday and Monday being holidays at our office....
I kicked off my 5 day weekend with happy hour for Baker's 30th birthday with some fabulous ladies....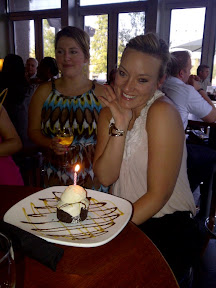 Then J and I headed out to the rangers game.... In our home run alley seats, according to J at least...
We scored our tickeys for half price...Thanks groupon! We had so much fun and are ready to go back soon!
Friday I was a lazy bum at home all day, since my office was closed. That night we had a relaxed evening in cooking and watching Something Borrowed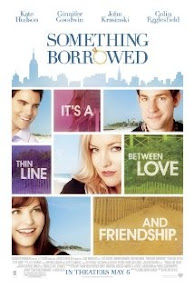 I may or may not have fallen asleep well before the movie was over, but luckily the hubs enjoys a chick flick every now and then...
Saturday started as Suburbia as it can get - J and I got cleaned up and headed to Central Market and Kroger.. Once I got everything marinating, I was bored.. This should be no shocker to those that know me.. I'm pretty sure my "I'm borrrrred" is like nails on a chalkboard to J. I am such a busybody while he can sit on the couch with a beer and sunflower seeds until his hearts content. We got Branden to meet us up at Frankies to kick off college football right.
I feel like these glasses may be necessary in the Dunaway household... I'll be googling shortly..
Sunday we got a good old wake up call from my parents that they were coming over.. This means only one thing - projects. On the agenda Sunday? Lights...
We also were given lights for our garage which will help with our beer pong nights ;)
We also made a YUM duns... Crab cakes, steak Oscar, twice baked potatoes, Corn and veggies.... And this little booger was so good about waiting to be released to have her portion of filet in her bowl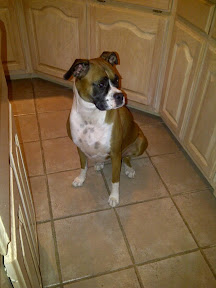 Such a good puppy......
How about them Aggies?! WHOOP!
Monday the weather is beautiful! We knew we had to get out, so we had a little patio time at Taco Diner with Justin and Jordan... No pictures of us at lunch, but here is a great example of how pasty my skin is....FAIL!!!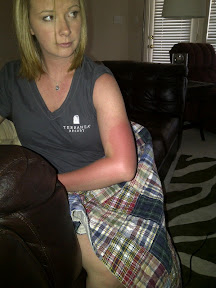 For the rest of the night I'll be cooking, and getting ready to head out to Chicago in the morning... J has a fantasy draft... Exciting Monday night at the Dunaway Casa! Have a great week!!!