(With an update on our Broken Bow Bonanza Trip)
If you follow us often, or are a friend on Facebook, then you somewhat know about our Supper Club. This started a year and a half ago (WOW - how time flies!!!) I had met Jarrett's friends from High School and thought that one of my couple friends would all mesh well together, we had the first one at our house and we have never stopped!
Although I mention how much I love my Supper Club people, and how every time we get together we always have a blast. I dont think I have ever properly introduced the whole group... so here we go!
Us this weekend in Broken Bow
Our last group photo... our rehearsal dinner... kind of sad considering we see each other at least once a month!!
Meet the Tapellas: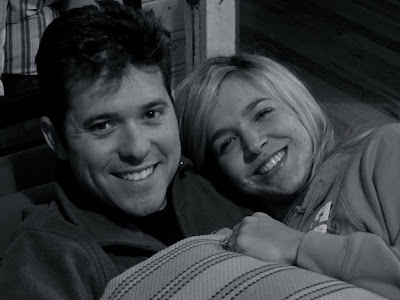 Both Jacqueline and Travis grew up with Jarrett. We even have a copy of a book Travis and J wrote in elementary school.. about aliens and bananas - catch J on a good night and he will make you read it! Travis and Jacqueline are high school sweethearts, and they also went to A&M so I always have someone on my side. This summer Trav & Jacqueline welcomed sweet Baby Landon into their lives (and ours!) They are such a great couple and we are so lucky to have them around!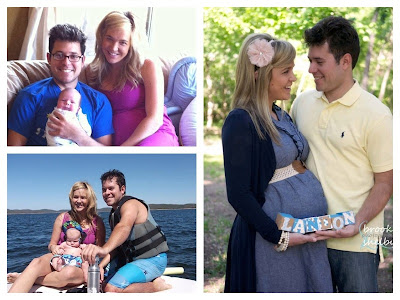 Meet the Cabreras:
Chris and Jarrett grew up together in Coppell, and also lived together throughout college at Tech. He and Diana met through work and have been married for over a year and a half. The first time I met Chris, he really put me through the ringer, but some beers (and a few shots later) he was telling Jarrett he loved me and that he should love me too. These two are amazing friends and a great couple to be around any day of the week!
Meet the Masseys:
Amber and I have been friends for many years, knowing each other as far back as high school, but our friendship grew throughout college and afterwards. I also have been friends with Jordan for a long time, before it was Amber and Jordan really. These two are cherished friends of ours and we are so glad that we were able to combine J's past with mine.
And, well, meet the Dunaways: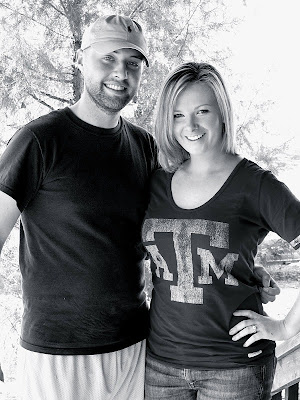 I'm aware that we are old news, but we round up our Supper Club of 8!
Now...
Onto our little trippy we took this past weekend... Broken Bow Bonanza has been in the works since July... and it has already come and gone (I am very ready for our next trip!)
J's parents have friends that own a cabin in Broken Bow, Oklahoma, and we rented it out from them. It was absolutely beautiful out there, and perfect for our group. The minute I stepped out of the truck upon arrival Thursday night was "WHOA! Look at the stars!!" It was absolutely gorgeous - I truly dont know if this city girl has ever seen so many stars in her life!

Our setting for the weekend: The cabin with wrap around porch, outdoor TV with rocking chairs accompanied by ridiculous weather, the lake - which was beyond gorgeous, no homes, or buildings on this lake, and we were able to eat outside. Just perfect - that workd will be in this post an annoying amount of time!

We were well stocked for the weekend... we all may consider taking out stock in Cupcakes Wine, Bud Light,
and Dos Equis

The boys enjoyed a little poker, a few cigars, fishing on the pond on property, tossing some bags, and enjoying the lake - all of the above done with a lot of beers. I am almost positive that there isnt anything they could complain about!
The girls did a lot of chatting, discussing of hair and make up products, playing some bags, and enjoying the hot tub all with a little wine
Meet Landon Michael Tapella - Sweet SWEET baby.. I am pretty sure he did not cry longer than a minute the entire weekend.. Its such a trick, real babies arent like that ;) We all had our time with Mr. Landon and enjoyed every minute of it!
We also spent the weekend celebrating Miss Amber.. Happy 27th lovey - May it be one of the Best yet!
Here's our last shot of the weekend... right before an UGH-mazing meal and before watching the Rangers game.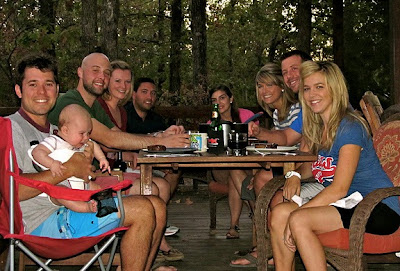 Check out The Massey Spot for some extra pics!
So this week (and every week for that matter) I am thankful for my Supper Club peeps. They are such great friends, great couples to look up to and just always a good time...
What are you thankful for today??